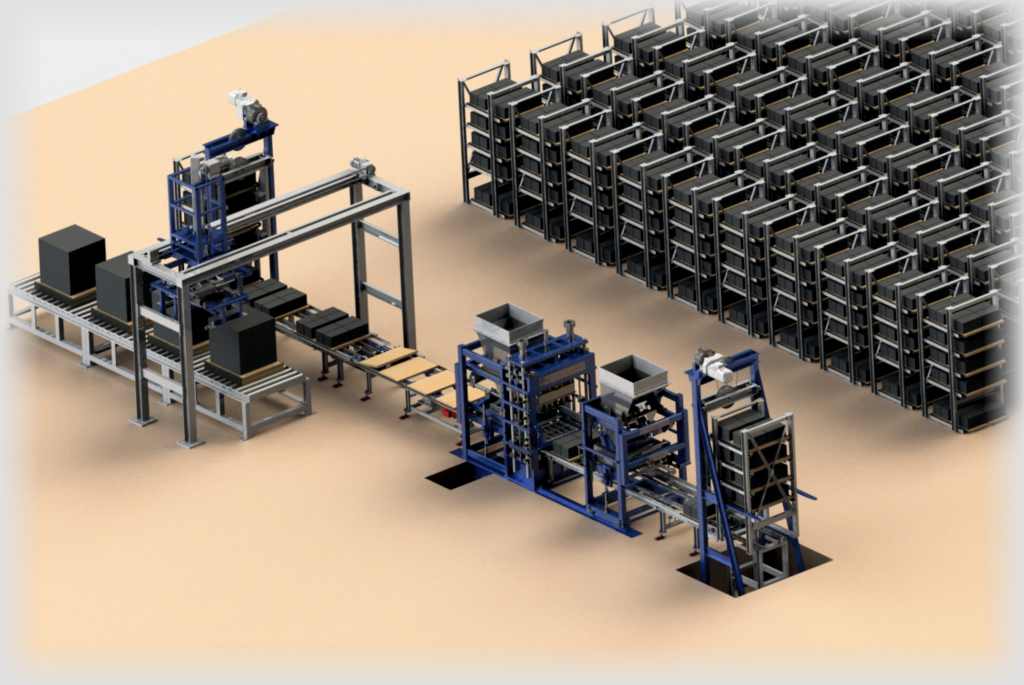 To make the production of concrete products economical & efficient, transfer and handling systems are necessary alongside mixing and production machinery. To transfer, buffer and store fresh and cured products, Forest Press offers a wide range of proven solutions.
Fully-automated handling systems which are designed for individual customer needs are becoming more and more important in the production of concrete products.


Finger Cart system, PLC, with touch panel to ensure operators can operate machinery safely and efficiently. with the option to record production data and Mix design which reduces time and material wastage
Cuber with Servo Motor works at shorter cycles with steady and smooth 90 degree rotational axis. Cuber Can stack products up to 2.5mtrs in height.
Frame Conveyor/ Output conveyor are heavy profile conveyor to transport the cubed/ palletized concrete products to the stock yard.
---
---
---